Get to know Jimmy Sommers
On his first album, James Cafe, smooth jazz saxman Jimmy Sommers was able to score a Top 20 NAC (New Adult Contemporary) single with the title track.
The Mt. Prospect, IL, native first picked the alto saxophone in the fourth grade when on "instrument day" he chose the sax, even though he didn't know what it was. His first recording was as a featured soloist with the MacArthur Junior High School jazz band. As a teen, he would use fake IDs to sneak into nearby Chicago nightclubs such as Kingston Mines to jam with blues musicians. Attending on a music performance scholarship at Southern Illinois University, Sommers began leading his own band. He was invited to play the "Star Spangled Banner" at center court for a Chicago Bulls game. During Atlanta's 1996 Olympic summer games, Sommers performed for the athletes in the Olympic Village. Sommers completed his industrial engineering degree at Southern Illinois University a semester early so he could get to Los Angeles and pursue his dream that much faster.
In L.A., he played on remix sessions for the likes of Chaka Khan, George Clinton, Boyz II Men, 2Pac, DJ Quik, Wyclef Jean, and the Red Hot Chilli Peppers. To make ends meet, Sommers started moonlighting in modeling, appearing on the cover of a Harlequin romance novel and landing a small role on the CBS network soap opera The Young and the Restless playing the character Marcus.
A brief return to Chicago found Sommers at the Leo Burnett Advertising Agency producing commercials for big-name clients like Disney and Miller Lite. Being responsible for the visuals and the music for those spots, as well as getting things in on deadline and on budget, inspired Sommers to apply the same discipline to his music. His music remained a priority, culminating in him flying to the South of France and Asia to lead a band that included drummer Mel Gaynor from English rock band Simple Minds, bassist Deon Estus from George Michael's band, and pianist Kenny Moore from Tina Turner's band. The band had dates around Europe including a performance for Princess Stephanie.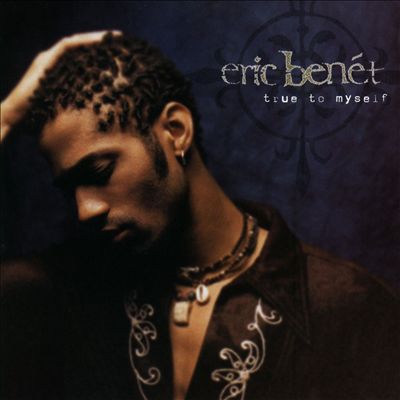 Frustrated with the A&R people at the major labels, Sommers used his own money to start up his own record label, Gemini Records. He wanted the sound and vibe of his first CD to be a combination of '70s soul and '90s production sheen. After being impressed with the solo debut of Eric Benet, True to Myself, and meeting him backstage after a concert, Sommers made the trek from Chicago to Milwaukee to talk to Benet and his cousin/producer George Nash Jr. about working with him on his premier release. Convincing the pair to work on spec, Sommers began work on his first album.
After the release of the CD James Cafe, Sommers was invited to a Christmas party at the Malibu mansion of hair-care magnate John Paul DeJoria and found himself sitting next to rocker Rod Stewart at the bar. During the party, Sommers jammed with Stewart on a few tunes. A couple of weeks later, Sommers was asked to attend a meeting with DeJoria. DeJoria bought 150,000 copies of a sampler CD that included tracks from James Cafe that were put into gift sets of DeJoria's Paul Mitchell shampoo, conditioner, and moisturizer. The "Sommers Treat" package was sold at 81,000 salons worldwide. A short time later, Sommers was able to secure a distribution deal with Universal Music. In 2001 he followed up with 360 Urban Groove, which was released by Higher Octave.