Contemporary Jazz Flute Phenomenon Ragan Whiteside Gets in Holiday Spirit with 'This Christmas' Single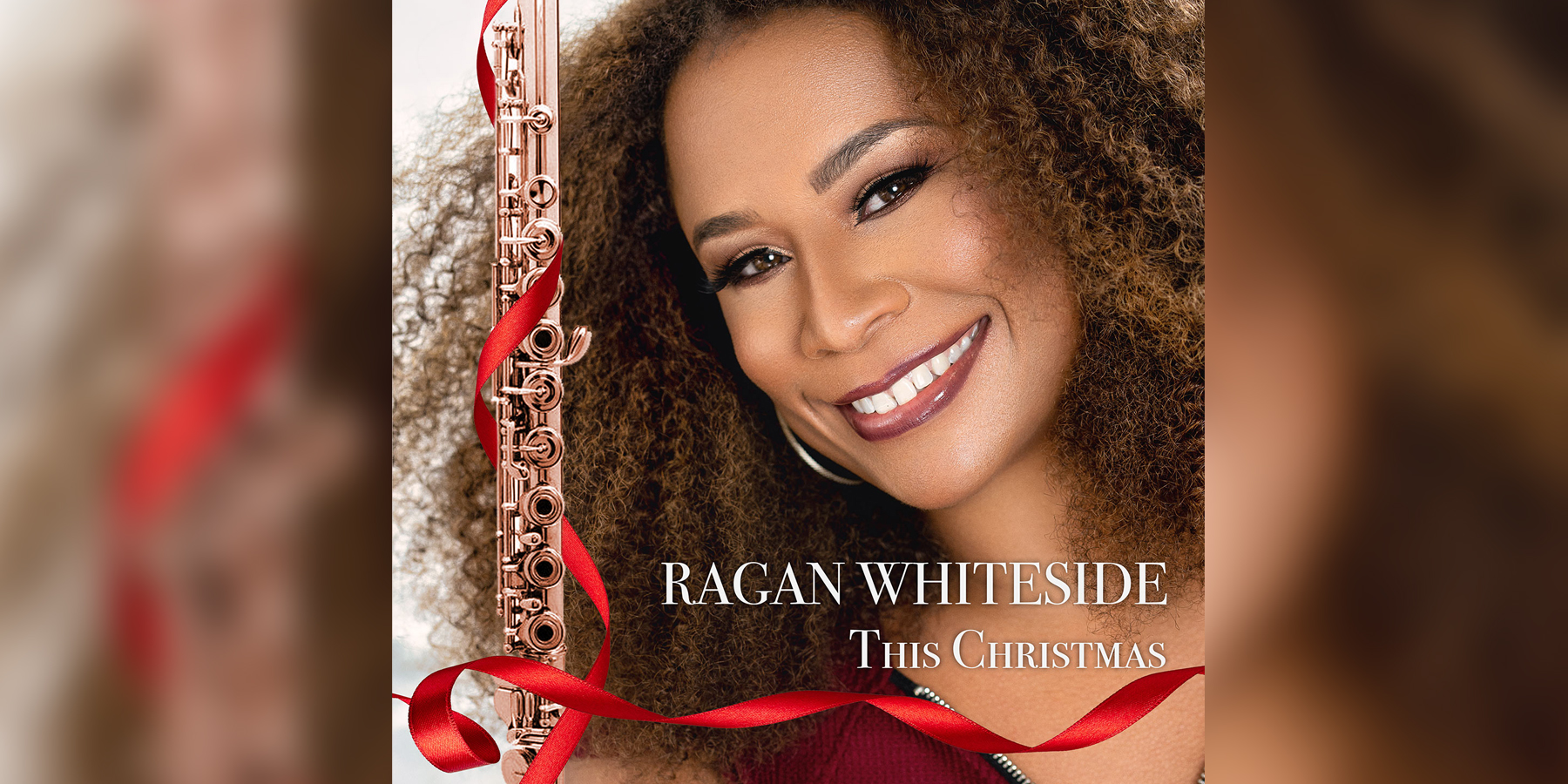 Warm Seasonal Tune Caps Off A Banner Year For Top-Charting Female Artist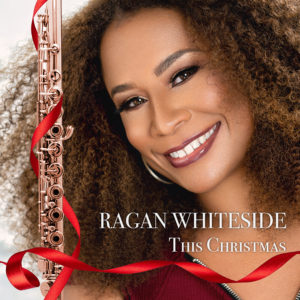 Flute-playing soul-jazz phenomenon
Ragan Whiteside
 releases a brand-new holiday single, "This Christmas," going for radio adds on November 22. Her warm and witty version of the perennial seasonal classic, originally penned and performed by the late Donny Hathaway, is available on the Randis Music label, through all digital download and streaming platforms, including Spotify, Apple Music, Tidal, Deezer, and more. To listen to "This Christmas," click 
here
.
"Music, in general, has a way of inspiring feelings of appreciation and gratitude, and Christmas music does that ten-fold," says Whiteside. "'This Christmas' is one of my all-time favorite Christmas tunes, so I wanted it to be my very first Christmas release."
It's been an incredible 2021 for Whiteside. Her most recent single, "Off The Cuff," peaked at No. 7 on Billboard's Smooth Jazz Airplay chart, where it spent 17 weeks on the chart, making it her seventh consecutive Billboard Top 10 hit. The tune also reached No. 5 on RadioWave, No. 3 on Media Base, and No.5 on Smooth Jazz Network. Whiteside's streak of six previous Billboard Top 10 singles included "JJ's Strut," "Reminiscing," "Jam It," "Early Arrival," "See You At The Get Down," and the Billboard No. 1 "Corey's Bop." The instrumentalist, composer, and vocalist was also a finalist for the Smooth Jazz Network's Artist of the Year, and for two consecutive years, she remained in the Top 5 in Billboard's Top Smooth Jazz Songs Year-End chart issue – the only woman to rise into the year-end Top 5 in the male-dominated world of jazz.
"I am so grateful and humbled by what my team and I have been able to accomplish," she concludes. "It has taken many years of blood, sweat, and tears, and it feels so good to be able to experience success. It's a dream come true!"
Meanwhile, her collaboration on "I'm Every Woman" with Kim Scott and Althea Rene continues to rise on the Billboard Top 10. In addition, the classically trained flutist has recently wowed audiences at the Berks Jazz Fest in an all-star tribute to Stevie Wonder in August; headlined at the Jazz in the Park festival in Huntsville, AL, in September; and the Yonkers Riverfront Jazz Series, also in September.
Whiteside is expected to deliver her new album, For The Thrill of It, in March 2022 featuring her smash single "Off The Cuff." She has released five previous albums, including the 2020 five-track EP Five Up Top, 2017's Treblemaker, 2014's Quantum Drive, 2012's Evolve, and 2007's Class Axe. 
Originally from Mt. Vernon, New York, Whiteside was mentored during high school by members of the National Association of Negro Musicians, participated, and ultimately won Silver at the NAACP's ACT-SO (Academic, Cultural, Technological and Scientific Olympics) competitions for young people. She continued her education at the Cleveland Institute of Music before transferring to the highly competitive HARID Conservatory in Florida. After graduation, she attended a show at a local jazz club and met keyboardist and producer Bob Baldwin, who encouraged her to pursue a career as a contemporary instrumentalist.
Baldwin became a mentor and introduced her to Dennis Johnson, who owned a recording studio. Johnson and Baldwin have since become Whiteside's frequent songwriting collaborators. Since then, Whiteside has blazed a trail in contemporary music by fusing inspired flute melodies and breathtaking solos with hip upbeat grooves. In the fall of 2020, she added yet another highlight to her résumé when she began hosting her own Saturday morning radio show on Atlanta's WCLK 91.9 FM.
ABOUT RANDIS MUSIC
Founded in 2007, Randis Music is a record company formed by contemporary jazz flutist/vocalist Ragan Whiteside and producer/engineer Dennis Johnson. While creating and producing music on their own in a dramatically changed digital music world, Whiteside and Johnson felt a need to combine their musical prowess along with their professional business savvy to create a unique sound and approach to get their brand of music heard. Constantly pushing the musical envelope and thinking outside of the box, Randis Music continues to break from the norm while gaining the respect of even the most critical listening audience.